– Nopia Ride like Uber and Taxify is a taxi hailing firm but uses electric cars only
– Juha Suojanen, the company CEO said they set shop in Kenya in August 2018 and their services would be affordable
– The company is capitalising on its electric powered mobility to cut on fuel prices, increase profit for drivers and cut costs for passengers
– Drivers will get profits of between 30% and 50%
Nairobi residents have began enjoying 'electrifying' car rides after Nopia Ride, a taxi hailing company, officially set up shop in Kenya in August 2018.
The Finnish company is determined to give other established taxi hailing firms; Uber and Taxify a run for their money, capitalising on its unique eco-friendly and low cost of operation.
Juha Suojanen, the company's CEO said they would offer services which match or outmatch the popular Uber but reiterated their priority was to reduce air pollution.
The company will be the country's first ever eco-friendly car shared service.
"Nopia is a carbon-dioxide emission-free taxi hailing services. We use electric vehicles. We are just Uber but do it ecologically. We entered the Kenyan market because there is a lot of potential to grow, and opportunities to offer solutions," he said.
The CEO said Nairobi was growing fast thus encountering a massive transportation bulge accompanied with the challenge of congestion.
"This meant emission challenges were also increasing. This made the choice of coming to Kenya clear for us. Besides the combination of shared transport and electric mobility, we'll automatically cut down operation costs because we don't use fuel," he explained.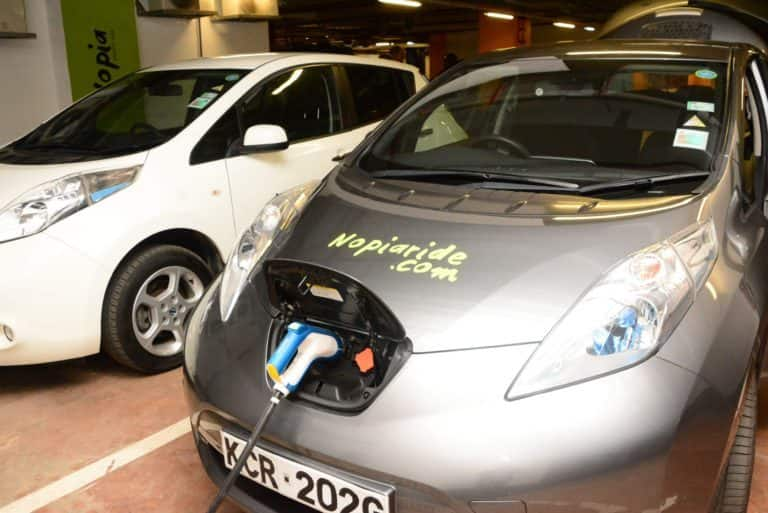 He added that unlike Uber and Taxify, Nopia Ride would enable drivers to make between 30% and 50% profit which will automatically mean passengers will pay less for similar services with competitors grappling with 8% Value Added Tax on fuel.
"Our uniqueness is drivers don't pay for fuel which cuts down cost of operation, increase profit for drivers and makes rides affordable for passengers. We are currently in Nairobi and aim at increasing number of cars to 1,500 in the next three years," the CEO said.
According to the him, if the business model works in Nairobi where the cars can be recharged, they would expand it to other parts of the country.
SOURCE: tuko.co.ke