Any car can break down, even a new one. Find out what to do if your hire car stops working. Here are three key steps to take to stay safe and get your trip restarted as soon as possible.
Breakdowns aren't just annoying. They can be a real danger to everyone in the car, and anyone who happens to be passing by. Find out how to stay safe if your hire car breaks down.
1) Get to safety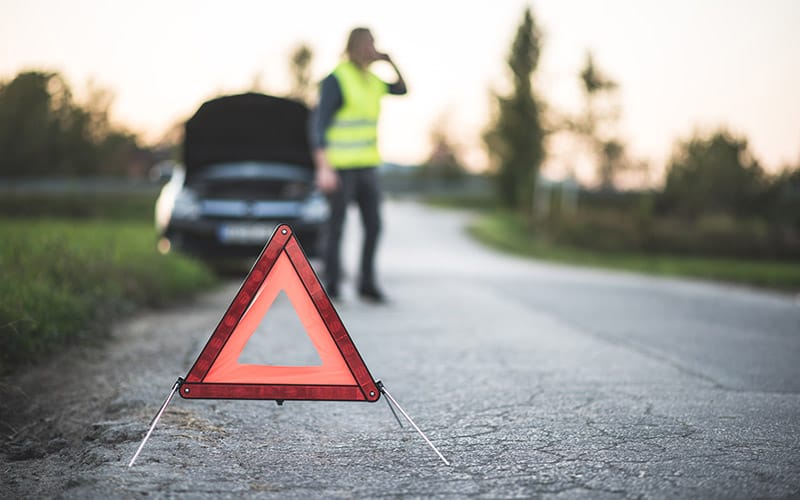 If your car breaks down, the first thing to do is get it out of the way of traffic. If there's a hard shoulder or parking area you can pull into, great. If there isn't, pull over off the road as far as you can.
Either way, leave your front wheels pointing away from the road. That way, the car is less likely to jump out into traffic if someone runs into it.
Put the hazard lights on and get everyone out of the car and away from the road, using the doors facing away from the road.
Put a reflective jacket on if you have one, then place the warning triangle at least 50 metres behind your car if it's safe to do so. If you're on a motorway's hard shoulder, you shouldn't bother with the warning triangle: it's too risky.
If you believe it's too dangerous to get out of the car, make sure everyone keeps their seatbelts on, put your hazard lights on – and call the police immediately (see below).
2) Get help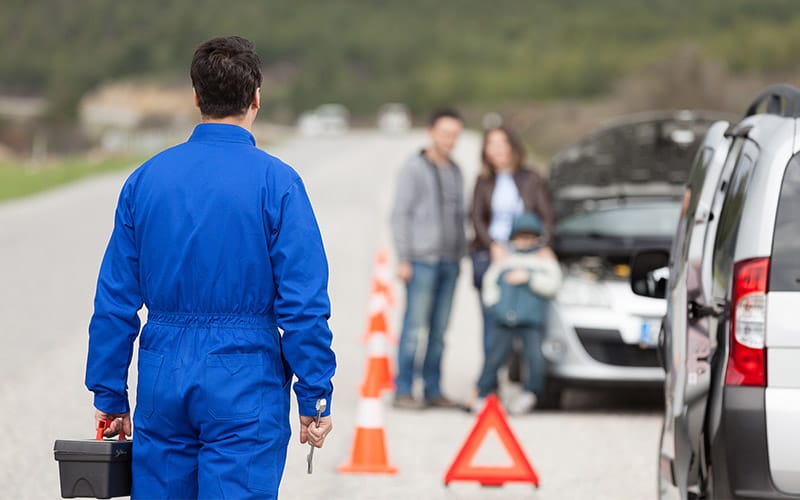 Once everyone is as safe as possible, the next step is to call a breakdown service. Most rental companies provide a phone number for roadside assistance (although you may have to pay for it afterwards, depending on what's gone wrong). Check your rental agreement for the number to call.
If your car's in a dangerous spot, call the police as well. Ring 112 if you're in the European Union. Tell them where you are and how urgent it is.
What's the number for the emergency services?
If you're in a member state of the European Union, just dial 112 from any mobile phone or landline, and you'll be put through to the local police, ambulance or fire service. The number is free to use.
If you're outside the EU, you should find the phone number you're looking for in this list from the U.S. Department of State.
Tip: At the start of your trip, make a note – or take a picture – of any numbers that you might need, so you can access them straight away if you need them.
3) Get repaired and back on the road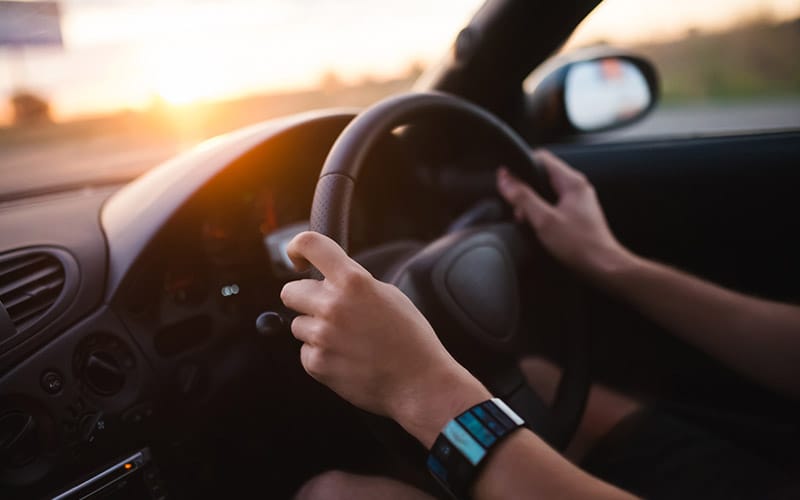 The breakdown service will either be able to fix the car or have to tow it to a garage.
If your hire car can't be repaired in a reasonable time, the rental company will arrange a replacement car if they can.
Bear in mind that you might have to pay for any repairs and/or towing, unless you bought breakdown coverage (which you can do while you were booking your car, before pick-up, or at the counter). It won't necessarily be called 'breakdown cover', as there are plenty of policies that include breakdown coverage as part of a bigger package.
Whatever happens, do hang on to any paperwork, receipts or invoices you get.