How much does an Uber driver make in Kenya is a question that attracts several reactions based on different factors. Our quest to ascertain returns accrued by Uber drivers landed us on some exciting earning scales. Uber charges vary considerably depending on the distance covered, the model of the car used and related factors that as well determine the driver's end pay. Similarly, effective Uber business model directly influences how much the owner and the driver make from this lucrative business.
Endless exaggerations are surrounding Uber business globally particularly on driver earnings. Kenya is no different considering frequent internet roll out of colorful ads promising salaries in excess of KShs. 2, 500 an hour working as an Uber driver. While this claims may be true for some drivers, most of them hardly make as much from their hard work. Can you earn a living on Uber? All we know is that the earning potential with Uber is not limited, the rest depends on the driver's strategies to increase their earnings. Although some drivers can make enough money with Uber in Kenya to support their families and investments, some are simply surviving. Read on for insightful tips and details on Uber earnings per month.
How much do Uber drivers make in Kenya on average?
In assessing how much an Uber driver cost, it is important to ask oneself how much a ride costs and what are the expenses involved in the process. As a result, Uber driver pay shows noticeable differences depending on the town one lives. The cost of an Uber ride mainly depends on distance, time and other primary charges such as booking and base fee. Uber rides in most countries are calculated as follows
Subtotal=distance + time + base fare
Passenger fare= booking fee+ (surge pricing*subtotal)
Surge pricing refers to the increase in fare when there is a high demand for rides. This ensures that riders get quick and reliable pickups, and for drivers, it means many ride requests and higher fares to encourage more drivers to make pickups. This only applies to time, base, and distance of trip fare, and not on tolls, cancellation fees, and per trip surcharges. It, therefore, increases the amount that the driver earns.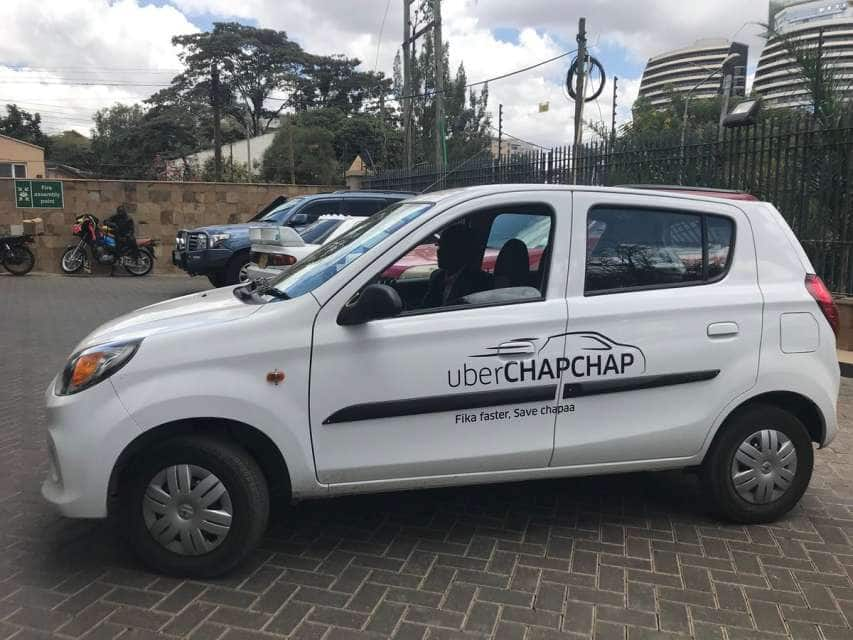 Example
For instance, a rider in Nairobi travels on UberX from CBD to Roysambu along Lumumba drive. The ride is 12.5km, and takes approximately 22 minutes. In Nairobi, according to the Uber estimator, the base fare is Ksh 85, the cost per minute is Ksh. 4 and the cost per kilometer is Ksh. 27 for Uber X. There is no service fee charged. Using these amounts;
Passenger fare = Distance (12.5*27) + Time (22*4) + 85 = Ksh. 510.5
Here, there is no surging price or booking fee, meaning it is the minimum amount that a driver can earn for a trip from Nairobi CBD to Roysambu along Lumumba Drive. Local Uber, however, settle on fixed pricing policy to attract more customers and stabilize their revenue. Flat rates apply to direct trips between specific locations. For instance, minimum fee on Uber X is Ksh. 150, on Uber Chap Chap is Ksh. 100, and on Uber Select is Ksh. 200. Also, the cancellation fee is the same amount as the minimum fee for specific Uber cars. This means that an Uber driver can also earn from cancellation of a request by the customer where terms and conditions apply.
How much do Uber owners make in Kenya?
The above knowledge on how much returns one can get from Uber driving leads us to our next query, how much do Uber owners make in Kenya? To answer this question, we also need to assess Uber driver expenses including hidden costs such as insurance, fuel, maintenance, permits, and driver payments. According to the current market rates, Uber owners receive KShs. 2,000 every day regardless of how much the driver managed. Luckily Uber drivers make between KShs. 1,500 to KShs. 3,500 daily after fueling and other work-related expenses, before paying the car owners. This, therefore, makes the business profitable on their end on a bright day. The drivers, however, land into debts when business is low. Despite these significant returns, Uber drivers meet a lot of expenses that eventually dig deep into their pockets affecting their monthly pay scale.
On average, Uber drivers take home about KShs. 30,000 every month after deductions while drivers who own cars make up to KShs. 70,000 per month. Kenyan Uber drivers receive payments in the form of commission which increases their pay prospects even higher, as they take more rides and cover longer distances.
Taking an Uber from Nairobi CBD to Kenyatta National Hospital costs about KShs. 300. Uber takes 25% of this pay leaving the driver with KShs. 225 from which to meet carwash, airtime to contact clients and buy data bundles to use the App, and parking costs. These straining financial demands compel some drivers to work up to 18 hours to reach a monthly return of KShs. 60,000 for the owners and remaining with some cash to fend their personal needs. Besides Uber, there are other competitive firms offering taxi-services in the country among them Mara Moja, Taxify, Little Cab and Mondo-Ride. The drivers joined arms in 2016 in a bid to make the business sustainable by forming a union, the Kenya Digital Taxi Association.
Best time to make money on Uber
Uber is a profitable business, however, dynamic. Drivers admit making more money especially on weekends because people seek comfort riding to entertainment centers. On a busy weekend, an Uber driver can bank KShs. 10,000 before deductions. During the weekend people stay out late increasing the prospects of getting more clients willing to pay well.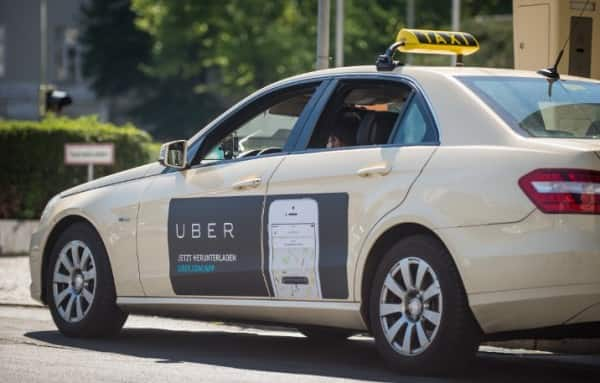 If you prefer driving Uber part-time, it is advisable to make sure you are available over the weekend, as well as evening and late hours during weekdays to tap into high numbers of customers.
Uber vs Taxify vs Little Cab – How much do drivers make?
The amount of pay accrued to drivers working for Little Cab, Uber and Taxify largely depend on miles covered and trips made on a daily basis. Most of these drivers earn salaries based on commission which renders their pay unpredictable. While it is inaccurate to say that one company pays better than the other, Uber drivers stand a chance for better pay considering their services are widely known, most used, and accessible across robust towns in the country. Uber business model requires plentiful supply of cars so that clients have alternatives to pick. It is on this basis that Uber has increased presence in the country and beyond thereby winning customers' trust through reliability.
How much does an Uber driver make in Kenya is a question best answered by reflecting on expenses and other related costs. On the least, Uber is a profitable business even better with more than one car for owners, and drivers making more trips a day, for better returns to be realized.
SOURCE: tuko.co.ke