The cold weather may scare some people from the pools, but for lovers of swimming, it remains a favorite activity especially over the weekends. Swimming pools have always been a fun place to go hang out, do some workout, meet new friends and even let your kids splash around in the water. However, when the weather is not collaborating, the best option is one of the many heated swimming pools in Nairobi.
Warm pools are what you need to enjoy your favourite activity without freezing while you're at it. They allow you to get your exercise done or have a good time with friends. Here are some details of the best-heated pools in Nairobi that you should try out.
1. Panari hotel Nairobi swimming pool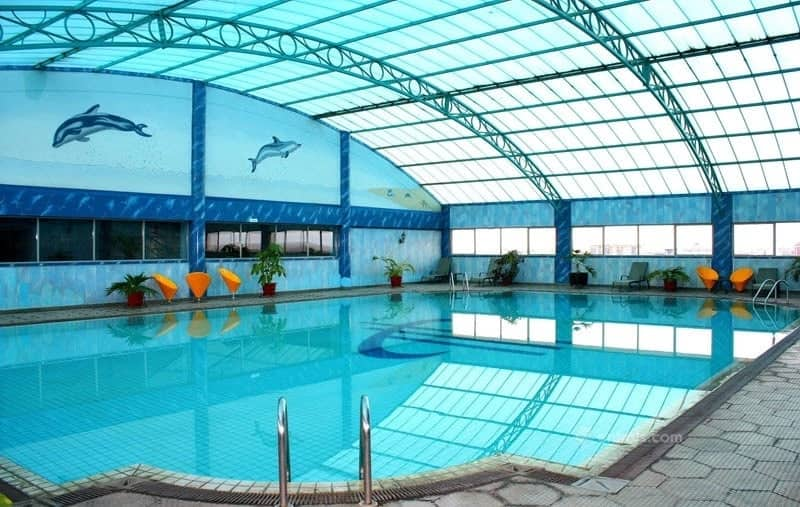 It is located at the Panari Sky Center along Mombasa road, just seven kilometers from the Central Business District. The heated swimming pool is big enough and perfectly decorated to provide a tranquil experience that you will enjoy after a tough week. There is a licensed lifeguard present at the pool that provides swimming lessons and ensures that everyone's safe. There are some restaurants available in the hotels with heated swimming pools in Nairobi that offer different meal options and cuisines. If you feel like trying something new, the hotel is popular for its ice rink, so you have plenty to do while there.
2. Hilton hotel swimming pool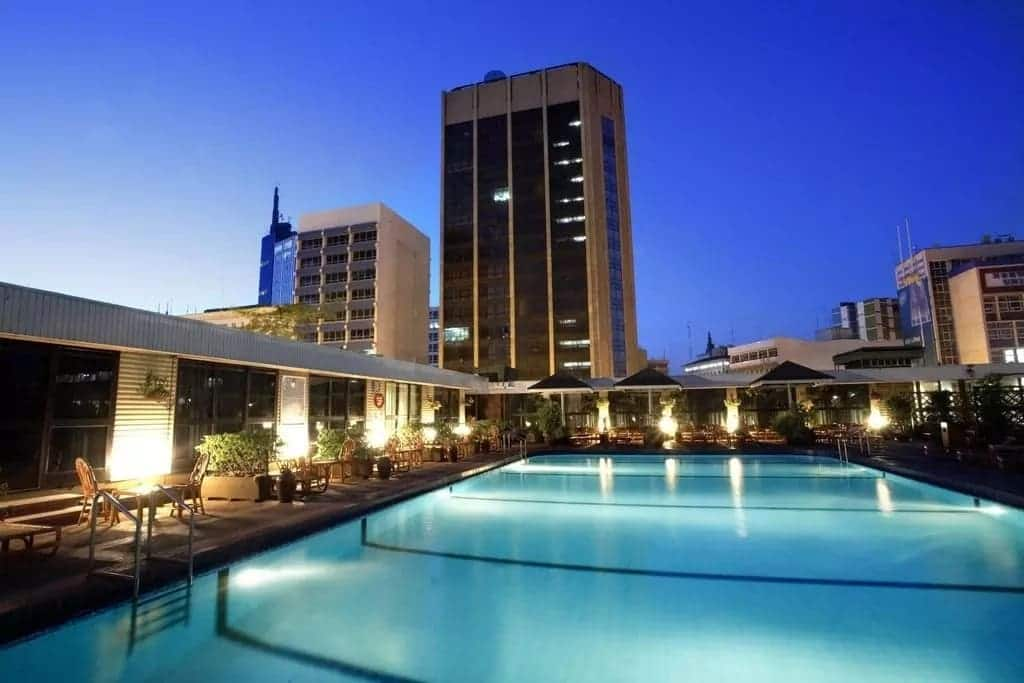 If you are looking for a heated pool within the CBD, then the Hilton Hotel swimming pool is the perfect option for you. It is located on Mama Ngina Street, a short walk from the KICC. You get magnificent views from the pool which is maintained at a temperature of 28 degrees Celsius. There is plenty of food and drinks served at the hotel, so it is suitable for a whole day of fun.
3. Cloud 9 swimming pool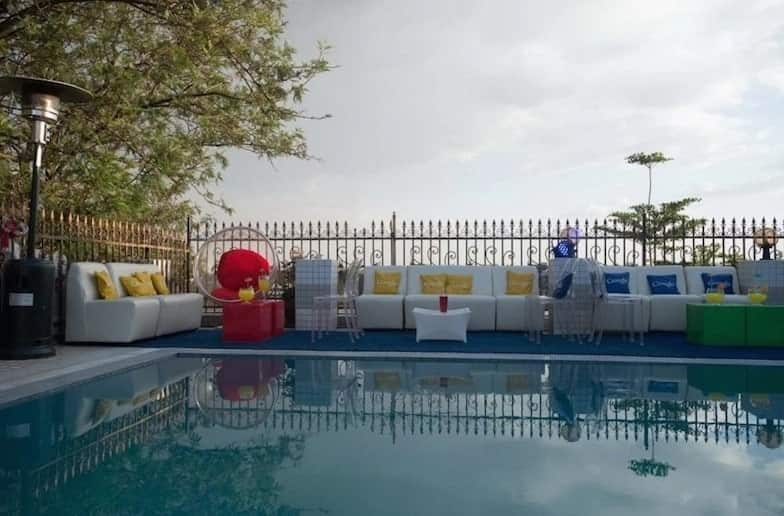 It is one of the heated swimming pools in Westlands Nairobi located at Clarence House which is near Sarit Center. It is a perfect hangout spot for both families and friends since it has a beautiful restaurant where you can access unlimited drinks and food. Though the pool is not too large, you enjoy the gorgeous views since it is on the rooftop.
4. Kenya comfort suites Milimani swimming pool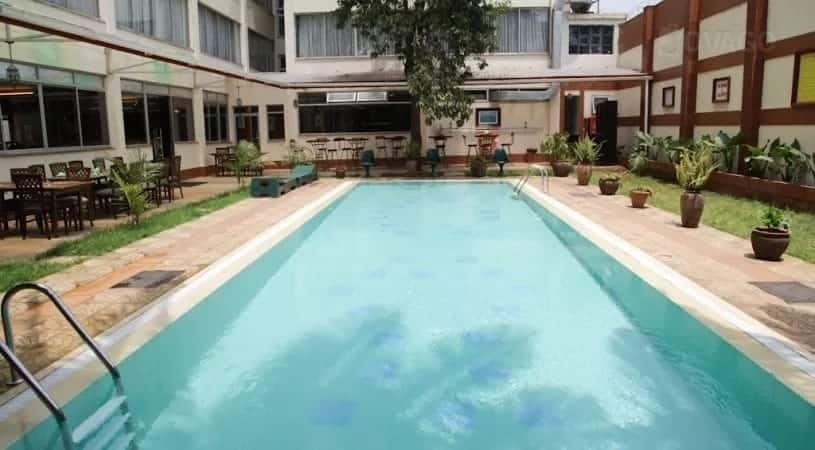 For those located around Milimani, the Kenya Comfort Suites is a great option. It is found at the junction of Jakaya Kikwete and Ralph Bunche Roads in Milimani. The temperature of the pool is regulated according to the weather. There are also training services offered for children as young as six months old.
5. Cloud hotel and suites swimming pool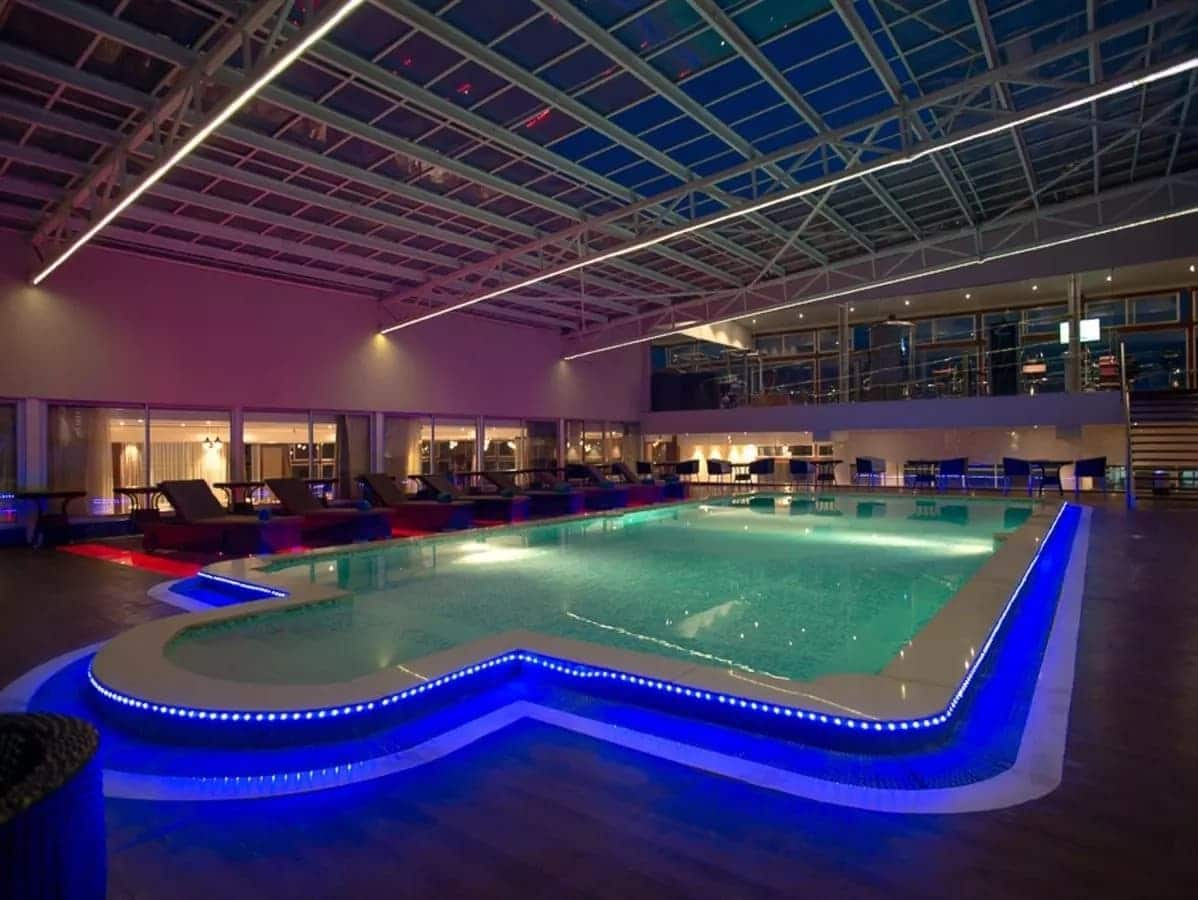 Located at the corner of 4th Parklands and Masari Road on the second floor of Diamond Plaza annex, the hotel offers a rooftop heated pools with gorgeous views. The indoor heated pool is beautifully lit with fantastic décor for a relaxing swim. It is also quite large so that you can get some reasonable amount of exercise. You can also get delicious meals and refreshing cocktails at the restaurant.
6. Best western executive suites swimming pool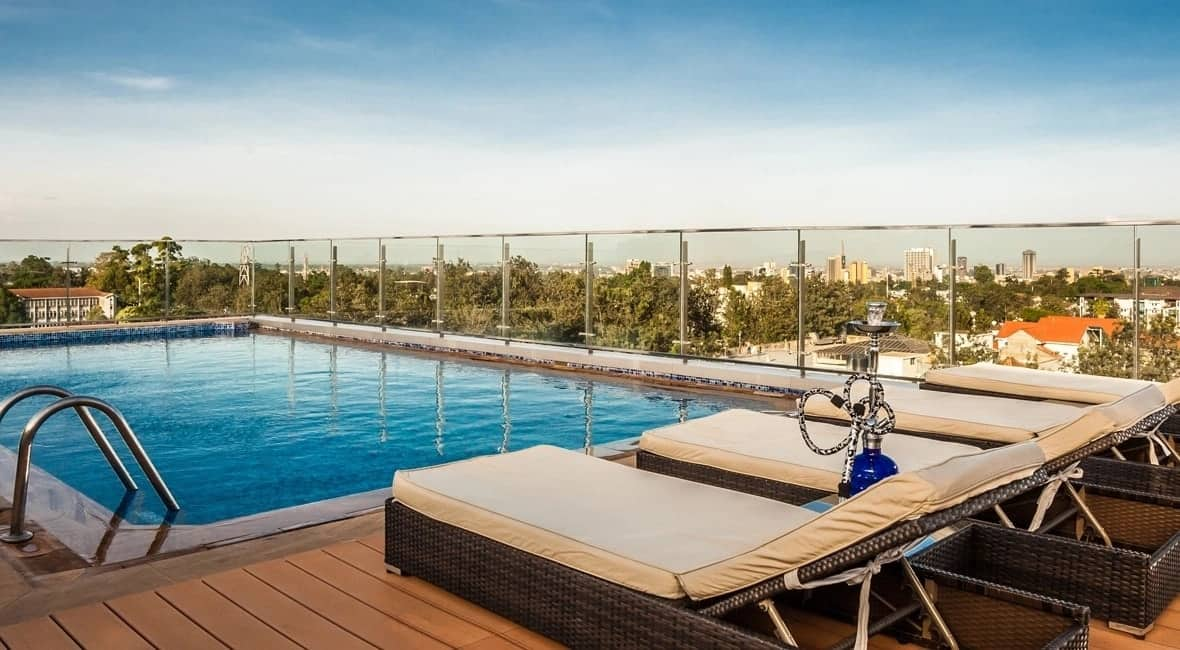 It is located at the corner of Riverside drive off Riverside. It made it to the list of heated swimming pools in Nairobi due to the perfect location for a relaxing time by the indoor pool that is heated up depending on weather changes. You get poolside services such as meals and drinks as you enjoy the ambiance or a relaxing swim. The pool is open from 6am to 10 pm daily, so you have plenty of time to enjoy it.
7. Fairmont the Norfolk hotel swimming pool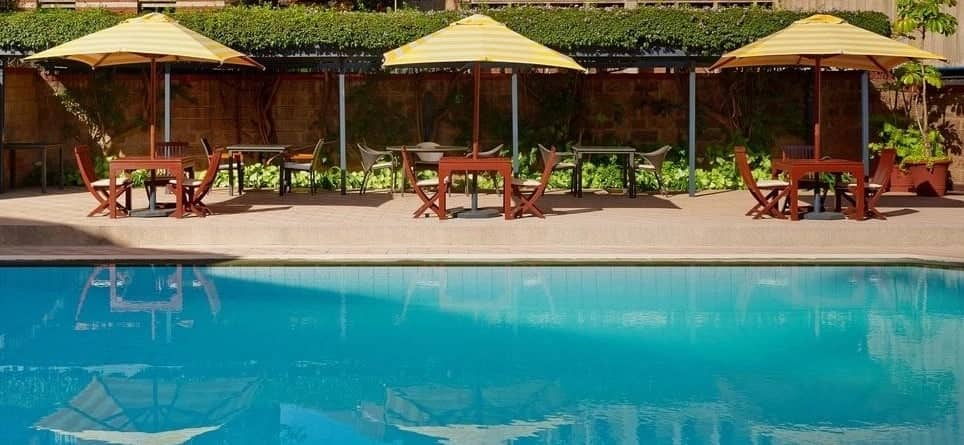 This gorgeous establishment is located on Harry Thuku Road just about two kilometers from the KICC. It is perfect if you want a less crowded and more sophisticated experience at their exclusive swimming pool restaurant. The pool is quite large with a restaurant and canopies at the sides so you can get fresh food and drinks as you swim. The heated swimming pool's temperature is regulated so it is still warm on those freezing days. They also offer lessons for young children and adults.
8. Pride Inn Suites Lantana swimming pool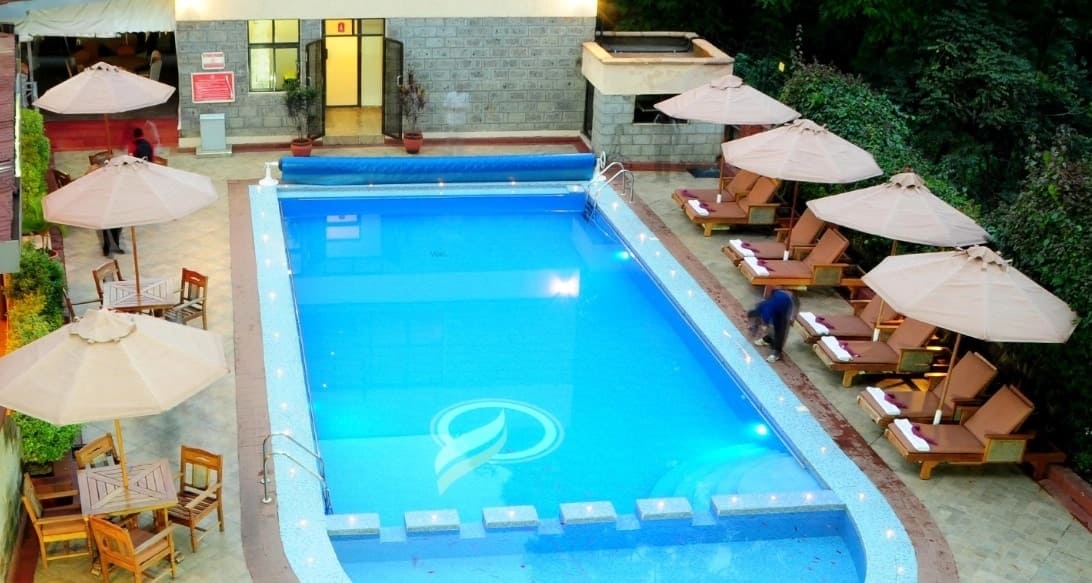 It is located on Lantana Road, about four kilometers from Nairobi Arboretum. It offers a perfect heated swimming pool that is suitable for both children and adults. There is a shallow pool for children where you can get swimming lessons as well. They also have food and drinks available from the restaurant which you can get at the pool as you relax with your family.
9. Hotel Intercontinental swimming pool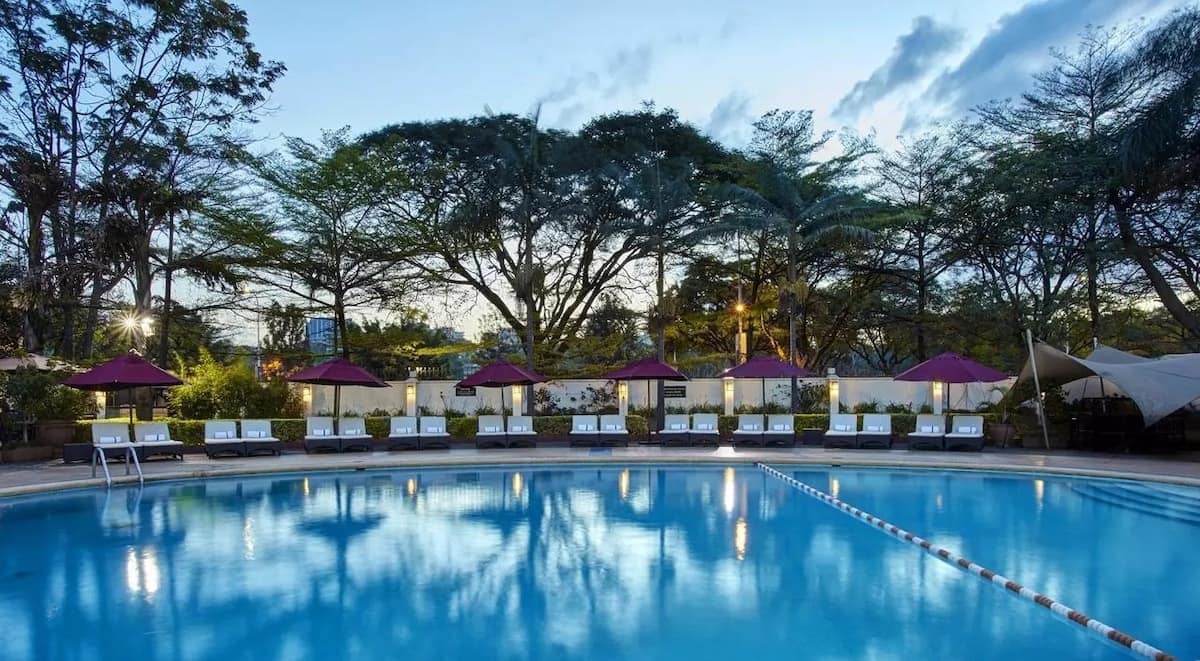 Found within the CBD at City Hall Way and a short distance from the KICC, the Intercontinental is a perfect swimming spot for both weekdays and the weekend. If you are looking for heated swimming pools near me, this is perfect. You can also get scrumptious meals from the restaurant opposite the pool and enjoy a drink of your choice until closing time.
What are the benefits of a heated pool? 
You already know the benefits of swimming to your health and overall mood. However, there is more to be gained from swimming in a heated pool. Sure, it may not always be practical to go for one that is warm since sometimes you do need to cool off but when the time is right, you should. The following are some pros to warm swimming pools.
1. Healing properties
Swimming engages most of the muscles and joints in your body, but that is enhanced when you are doing it in warm water. The warmness of the water has healing properties to your body and joints by allowing them to relax and stretch. It also reduces pain in joints and muscles so you may not need a massage after swimming. That is why it is a great idea to incorporate the activity after work since it will do a lot for your body.
2. Reduces stress levels
Taking a dip in a heated pool allows you to relax and releases more of the feel-good hormones that improve your mood. When you swim by focusing on every stroke and how you breathe, you can be confident that all the tension will slowly fade away. That means that your stress levels are likely to reduce so whenever you are feeling all tense, all you need is a quick dip in a warm pool, and you should feel much better later.
3. You can swim all year round
Swimming is often associated with hot weather to cool you off, but that doesn't have to be the case. If you enjoy swimming or it is an integral part of your fitness program, a heated pool is perfect. The temperature of most heated pools are changed depending on the weather so even when it is freezing cold; you can enjoy your swim.
4. No worries about respiratory conditions
If you or your child have a respiratory disease that may be set off by being in cold water for a long time, then a heated pool is perfect. Even when it is quite cold, you can be in the pool for some time, and you don't have to worry about getting respiratory complications.
Are public heated swimming pools in Nairobi safe?
There are no dangers to using heated swimming pools as long as it is done correctly. For starters, the pool should only be heated up to a maximum of 28 degrees Celsius. That is the recommended temperature using the standard chemicals that are used in the water. If the temperature of the pool is higher than that, it could mean that more chlorine will be used which is not healthy. It could lead to reddened eyes, dried out skin and ingesting the water could cause stomach upset.
Spending hours in a pool above 35 degrees Celsius for too long also puts you at risk of raising your temperature. That often leads to fainting, and this can mainly be dangerous if you are pregnant. It is for this reason why you should inquire about the temperature of the pool before getting in and allowing your children to swim.
Monitor your children closely when at the local heated swimming pools. This ensures that there are no accidents and your child may not be harmed. Don't let them stay too long in the water without taking a break. It is best if they spend a maximum of 30 minutes per session.
Do not let the cold weather prevent you from enjoying that relaxing dip in the pool. Pick any one of the above mentioned heated swimming pools in Nairobi and have fun on your own, with friends or family. Most of the heated swimming pools in Karen Nairobi are open throughout the week so take advantage of that for a fun family afternoon.
SOURCE: tuko.co.ke