– A Polish airline has started making two weekly flights to Mombasa
– It is expected to bring at least 500 visitor every month at the coast
– The sector envisions growing its numbers as a result of political calm in Kenya The tourism sector in expected to register more revenue in 2018 compared to 2017 following a boom of tourism activities at the Kenyan coast.
TUKO.co.ke learnt that on the evening of Saturday, November 3, at least 250 visitors from Poland landed in Mombasa.
The tourists were aboard a Polish airline branded Polish Charter and landed at Mombasa's Moi International Airport.
They were received by a section of top government officials among other dignitaries drawn from Kenya Tourism Board (KTB).
Polish Charter will be making biweekly trips to the Kenyan Coast and this will translate to about 500 tourists every week.
Coast KTB Regional Manager Jonathan Mbiyu exuded optimism that the sector would expand tremendously following the tourism partnership between the two countries.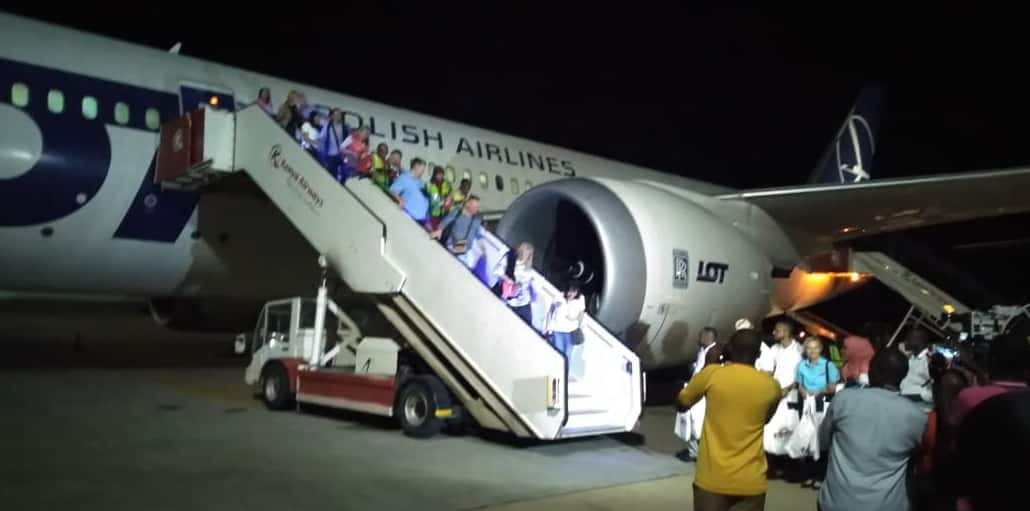 In 2017, Mbiyu said at total of 11,947 Polish tourists visited the region which was an improvement from 9,572 visitors who visited in 2016.
This, he said, translated to a 24.8% increase.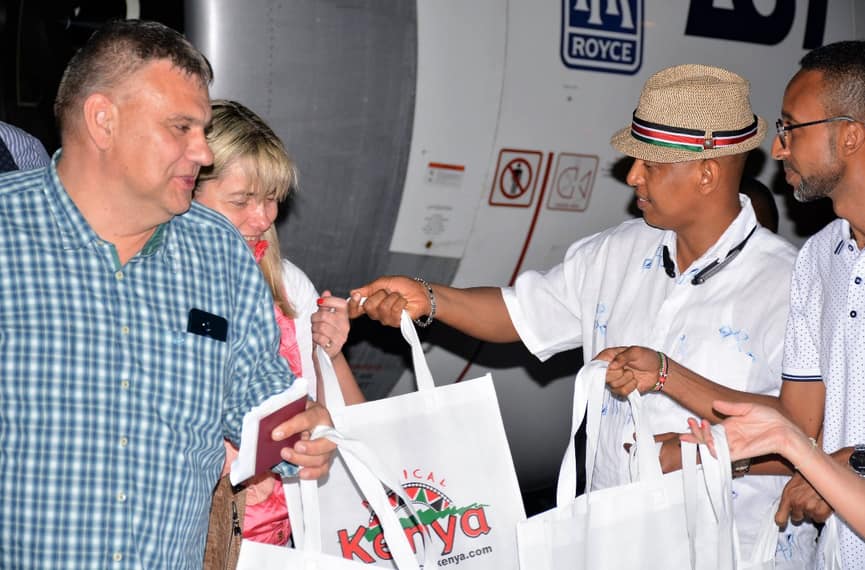 This year, the numbers are expected to bulge considering the fact that the country was tossed in a protracted election period in 2017 that discouraged tourism.
Between January and August 2018, about 7,504 visitors visited Kenya from 6,782 which was registered during the same period in 2017.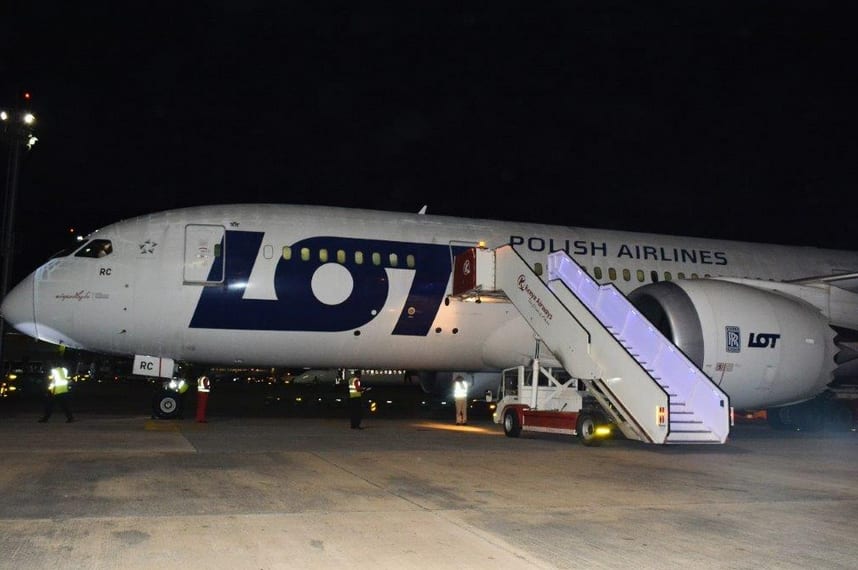 To encourage the Polish visitors to troop in the country, the government has given the carrier a landing waiver and a KSh 3,000 passenger subsidy for every seat.
The rates will last for a period of two and a half years but the plane must either land at Moi International Airport or Malindi Airport.
This comes hardly a week after Kenya started making direct trips to the US. The nonstop flights are expected to increase numbers of American tourists in the country.