Nairobi shouts its beauty in swanky and evident elegance, from the natural wildlife habitats to the salient skyscrapers. The capital city of Kenya, offers many great times to its visitors and residents. Beside the scenic views of the city that KICC Helipad offers, there are so many exciting things to do and fun places to see.
The New Year is nearly upon us and many are already looking for fun places to visit with friends and families. With this in mind, we combed the city to find you places that offer fun and frolic. Here are 18 fun places to visit in Nairobi that will give you lifetime memories:
1. Uhuru Park
Nairobi has some of the finest gardens and parks in Africa and Uhuru Park is one of them. Uhuru Park is the most beautiful and popular inner city park in Nairobi and it offers a wide range of fun and exciting activities such as boat riding on the lake, camel riding, picnic with friends and family. The recreation park features a variety of natural play areas for children, an artificial lake and several national monuments. It is a favourite retreat for residents and tourists.
Location: Lang'ata Road, Nairobi, Kenya
2. Imax Theatre
What could be more fun and exciting than watching your favourite actor's new movie from a 3D screen in the theatre? Located in 20th Century Plaza, Imax Theatre is Nairobi's unique movie theatre that makes movie better.  With delicious popcorn in your lap, snuggle into a supple seat and allow the movie to entice you while you listen to a sound that feels like it is routed into your ear lobe. You will definitely have a good time! Visit: Imax
Location: Mama Ngina St, City Centre, Nairobi, Kenya
3. Jeevanjee Gardens
Jeevanjee Gardens is a serene and relaxing place to be. The recreation garden is sprinkled with impressive sculptures, leafy and shady trees, and arty benches. The garden is especially fun when you hang out with your friends and family, it is a perfect place for a picnic as you enjoy the great tranquillity and spend quality time with your family. Jeevanjee Garden is located in Nairobi CBD, it is a peaceful escape just some steps away from the hustle and bustle of the city.
Location: Nairobi Central, Nairobi, Kenya
4. Galleria Shopping Mall
Galleria Shopping Mall is one of the most impressive retail destinations in Nairobi, which offers leisure, entertainment and shopping experience. The mall offers unparalleled activities and facilities such as deluxe department stores, amazing restaurants, fashion stores and entertainment play areas for children. You will also find some most renowned Kenyan brands such as Bata,, Nakumatt, ArtCaffe, Safaricom, KFC and many more here. You will have fun looking around, window shopping and dining at the mall. Visit: Galleria Shopping Mall
Location: Langata Road, Nairobi, Kenya
5. Brown's Cheese Factory and Farm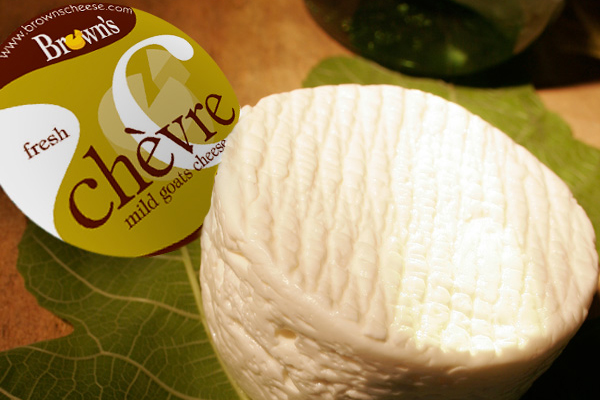 Lunch at Brown's Cheese Farm is a amazing retreat at all times of year. Enjoy a farm-to-table lunch, excellently prepared cheese accompanied with a variety of home-made breads and biscuits, chicken tacos, roasted vegetables and gourmet salads. Take a tour of the factory and experience the cheese making process, enjoy a very fulfilling afternoon in a peaceful environment. The farm is located about half an hour drive out of Nairobi and it's definitely worth a visit. Visit: Brown's Cheese Factory and Farm
Location: Second Parklands Avenue, Nairobi, Kenya
6. Finix Casino

Finix Casino is a house of fun, a place where you can act like a high roller without rolling high. If you want to relax and have lots of gaming action and fun, Finix Casino is the place to be. The casino offers players with lots of games and an extensive selection of slot machines including electronic Roulette Table. The best part of having fun in Finix Casino is wining a jackpot. Visit: Finix Casino
Location: Nyaku House, Argwings Kodhek Rd, Nairobi, Kenya
7. Nairobi Safari Walk
Taking a walking adventure in Nairobi Safari Walk is an exciting activity. It's a great way to experience African wildlife and nature on foot. It gives you an opportunity to establish a relationship with nature and wildlife and even share their paths and space.Visit: Nairobi Safari Walk
Location: National Park, Nairobi City
8. Sarit Center
Sarit Center is one of the major shopping centres in Nairobi. Located in the Westlands area, it is home to most renowned brands and high street favourites such as Bata, Adidas, Airtel, Truworths, Levi's, Safaricom and many more. There are several restaurants and food courts in the mall and you will find an interesting mix of shops as well as banks, gym, cinema and hospitals. You can simply while away time window-shopping, dining or shopping in Nairobi. Visit: Sarit Center
Location: Westlands area, off Waiyaki way, Nairobi
9. Village Market
Village Market is a regular fixture for everyone. The market is an extensive shopping centre and leisure facility, and it captures the impressive western lifestyle mixed with African conventions. The market boasts more than 150 shops which include restaurants and bars, cafes, a 12-lane bowling alley, 9 hi-tide waterslides, Nu-Metro Cinema hall, Maasai Market, and other entertainment facilities. It is a great place to relax and have fun with families and friends. Visit: Village Market
Location: Limuru Road, Gigiri, Nairobi
10. Paradise Lost
If you love nature, the best fun place to visit is Paradise Lost. It is an beautiful retreat located close to Kiambu Town, which is about 10 km from Nairobi. The paradise is a maze of caves and it features stunning waterfall. If you keep a watchful eye, you will see lots of beautiful birds, ostriches and indulge yourself in several entertaining activities such as horse-riding, boating, camping and many more.
Location: Kiambu District, Kenya
11. Panari Sky Centre
Panari Sky Centre is a fun place to be, it is a gleaming shopping centre and hotel that houses the one and only skating rink in Nairobi.
There are several stores and entertainment facilities at the centre. It is really an amazing place to spend time with your friends and family. You could go shopping or skating here. Visit: Panari Sky Centre on Facebook
Location: Mombasa Road, Nairobi
12. Ngong Racecourse
Nairobians are known for their immense interest in horse racing. Ngong Racecourse is located along Ngong Road and it is where big horse races take place. The racecourse is owned by Jockey Club of Kenya and it is used for both racing and non-racing events such as weddings, conferences and exhibitions. It offers a fantastic setting with countryside views.
Location: Woodley, Ngong Road; Nairobi
13. Splash Water World
Splash Water World is Nairobi's wettest water park with water slides and swimming pools. Splash Water World is number one stop for fun in Nairobi and it is a children's paradise. If you ever get tired of the splashing, you can try the camel and horse rides, beach volleyball and other entertainment options. There is a restaurant and bar where you can relax and chill while you get something to eat. Visit: Splash Water World
Location: off Langata Rd, next to Carnivore, Nairobi
14. Bomas of Kenya
Bomas of Kenya is a cultural hotspot, where you get to see the fascinating range of cultures in Kenya. Located about 10km from the city centre, Bomas of Kenya showcases diverse parts of Kenyan cultures in music, dances and acrobatic shows. Visit the Bomas of Kenya and enjoy an memorable day out with your friends and family. Visit: Bomas of Kenya
Location: Kuwinda, Nairobi, Kenya
15. Maasai Ostrich Farm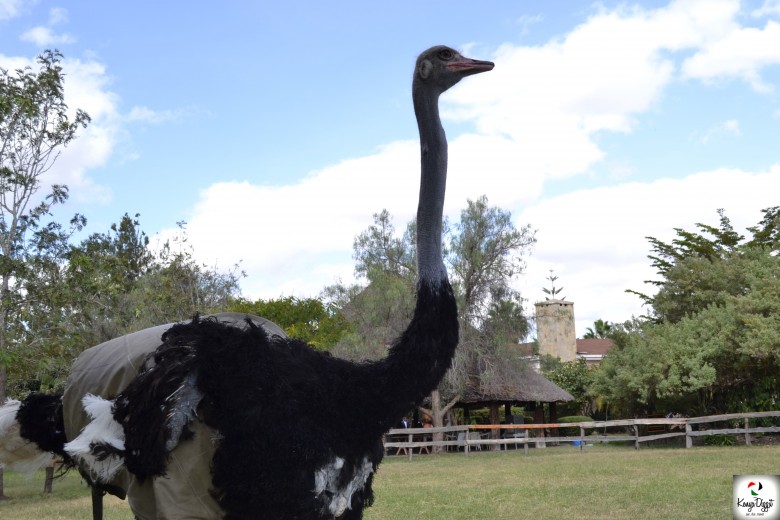 Instead of looking for fun in the regular places, why not visit Maasai Ostrich Farm? There are plenty things to see and do in this farm, from swimming to ostrich riding. You also get an opportunity to go on a farm tour, learn more about the Ostrich and get entertained. It is a whole new experience you wouldn't want to miss! Visit: Maasai Ostrich Farm
Location: Kitengela, Kajiado County, on Athi River/Kitengela plains, Kenya
16. Gp Karting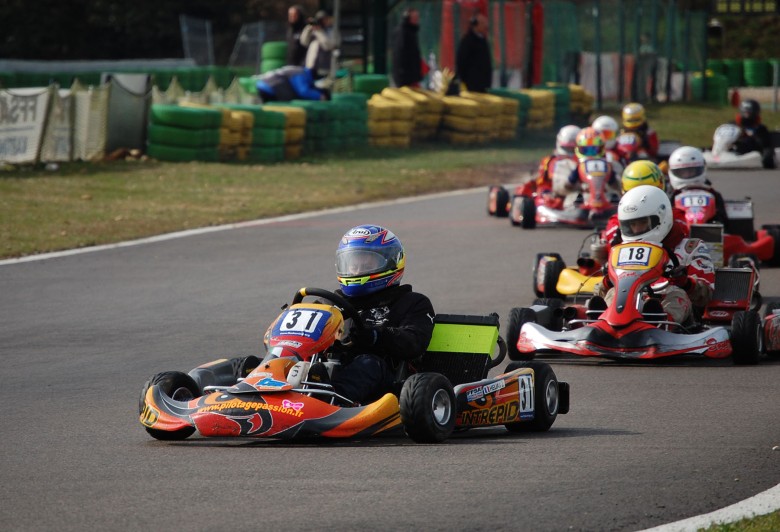 There is nothing as fun as Motorsports, it's really fun. There are a wide variety of thrill-seeking activities to indulge in at the venue. There's also a restaurant and bar where you can wine and dine after racing. Take your friends and family and visit one of the most exciting entertainment places in Nairobi. Visit: Gp Karting
Location: Carnivore road off Langata Road. Racing Circuit, Nairobi
17. Nairobi National Park
You don't need to leave Nairobi for a safari adventure, the city has it all. Nairobi National Park offers wildlife experience to both locals and visitors. It is home to many animal species such as Elephants, Lion, Rhinos and many others. The park is a place where you can get an opportunity to see animals in their natural African surroundings. Visit: Nairobi National Park
Location: Langata Road, Nairobi
18. Paintball Fury
Paintball Fury is an interesting game and it's becoming more popular in Nairobi. It's a sport where the participants shoot paint balls with markers. Participants are given paintball gear, a variety of costumes that makes the game more fun and exciting. Visit the Paintball Fury with your friends and enjoy the game. Visit: Paintball Fury
Location: Langata, Nairobi
Nairobi is known for a lot of things and it's always an amazing city to visit. These 18 places should be at the top of your bucket list this new year, whether you are a local or a tourist looking to explore Kenya.